Find Threads Started by meale. Find Threads Started by Skirmish. Definitely made a few mistakes though this month for sure. Few limpers, hero also limps A2s otb. He's known by his online name which I won't out but isn't too hard to find. Forthcoming Week's Goals [ ] - Don't go over budget this week.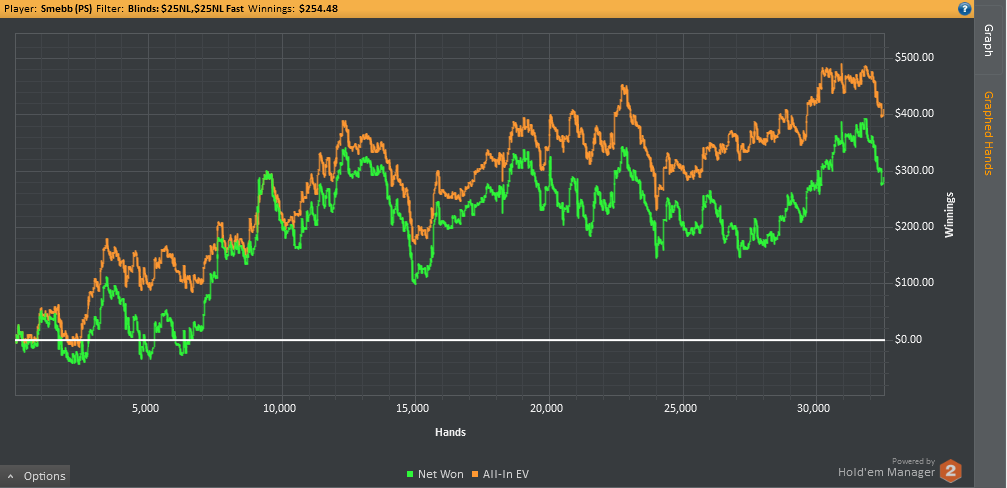 Still trying to figure out how to rectify these mistakes - not sure there's an easy solution. But yeah, no mental game issues at all. Oversleeping when my circadian rhythms are fcked up is probably the biggest thing I've had maybe days this month where I've slept for like 20 hours. This needs to stop in the forthcoming month.
Gym frequency has been good. I've had a few slack sessions in the gym though I'll admit when I've not really felt like it.
But for the most part, all is well on this front. Noticed we're getting a little lighter. I was under 90kg for the first time in ages today in the gym had my shoes off. So how did we go goals wise??? Went crazy re spendings this past month and I can't keep going like that. Did a great job re this this month. Tracking our finances and rearranging the budget made things much easier as well! Every morning when I get up, I need to do this. Even just 10 minutes.
Nope, I've completely stopped doing this. It just really isn't for me. I'm okay with that. I don't think I really ever got much out of it anyway. Keep sleeping in every day - yeah it's simply incredible to have the freedom to just stay in bed and not do anything, but I can be more productive with my day by not oversleeping. Ughhhhh this one's contentious. Generally did better at not sleeping in, but when I did, I slept for like a whole day extra.
Will be stoked if I can get more than that in but I won't force it. This will come off the back of not oversleeping. If I finish a game at 4am, and have a game starting at 6pm the next day, I can't just get up at 5pm and go to the game and ignore gym like I have done a couple times this past week.
Needs to be consistent. Has been going well. I want the focus this month to be on pre-flop strategy The sooner I figure out what is optimal, the better. Feel like my preflop game has come a long way this past month for sure.
Fairly happy with the work I've done refining this lately. If I put in the volume and play my best poker, stay focused, hopefully we'll have another good month in October. Ofc I want to keep on top of my spendings I'll be tracking this every week from now on so I don't feel the need to specifically outline it here. With one day left in the week, I've got about 10 hours left to play to hit my volume target. Can he do it? Find out next time on If you can keep that up you will certainly increase your chance at long term success.
Seems like he had AK there lol wp. What happened with your QQ in hand 4? Originally Posted by meale. I'm amazed at how peaceful it is to "work" 40 hours a week. Originally Posted by tellypl. Originally Posted by andees Originally Posted by Fatboy Originally Posted by Parsons Grinder. I don't know if this will help and anyway you will have to adapt to the live game, coz i work of my hud settings Off the back of that sort of concurrently I advanced my optimal theory knowledge by reading Janda applications.
I realised that it is pretty simple to set your hud up to tell you preflop whether you should be balanced or XPLO. Don't know if there is anything in that for you, but onwards and upwards mate. Originally Posted by gobbledygeek. Bloody brilliant to hear that mate. Chuck us a link to your PGC if you got one yeah? I don't think my thread will ever really compare to this one but I'd appreciate it if you or anyone else could ever stop by and give me advice on any hands that I post or just general advice based on my plans and goals I'd really appreciate it.
All the best man! Didn't play any big hands tonight. Felt as though focus was possibly lacking a bit. Just felt like I played a blarrgh B game at best. Good news is we basically rostucko'd the week volume wise which is dope. We slept way longer than we should have on multiple occasions causing us to jam volume in on the last two days just to reach quota. The positives are that A we made money only 2 winning sessions in the week though and B we got our new blog up and running.
Funny, I received a very angry email from mum after she read that article - she thinks I'm some sort of hippy drug addict now. We've hooked up previously but I kind of think I might really sorta like this girl? Just love being around her.
We're hanging out again on Saturday, we'll see what happens I guess. Let's quickly run through finances for the week Should probably add it in somewhere. Need to cut down. Not ideal but kinda had to happen. I bought Meditations by Marcus Aurelius which is fairly dense and should last me for a bit though.
Forthcoming Week's Goals [ ] - Don't go over budget this week. Focus on slow decisions and maintaining alertness during long sessions. This Saturday is Riverfire which is basically just a bunch of fireworks and then the "dump n burn" where a fighter jet or 2? Generally gets a pretty huge turnout and will go down 2 mins walk from my apartment The Penthouse will be running a game during riverfire which will be the sickest view in the city by a long shot.
Alternatively, I might just hang out with this girl if she's available but will sus that out on the day. So basically I might not get much if any volume in on Sat - which is why I've made it only 40 hour target for the coming week. Typically get a game up at the Penthouse on a Friday but it didn't happen today so a bunch of the Penthouse regs and I went to the casino. Time actually flies by when you're not card dead in that place.
Only 5 hours but the whole notion of "something is better than nothing" will make chasing volume later in the week much easier than should I have taken the night off completely. Unfortunately no hands of interest. I made 1 minor mistake, cbetting when I prob shouldn't have. No idea whether I'll be playing tomorrow or not - leaning largely towards not at the moment but who knows. Just found this thread of yours. Just wanted to pat you on the back for all this work. Originally Posted by vegasdanes.
Didn't end up heading to the live game last night, heard it was pretty bad anyway. I had made plans to meet up with a friend for drinks during the fireworks but that ended up falling through. All the while I just played PPPoker in bed. Was a stupidly easy game and I definitely need to be playing more when NLH runs. Unfortunately, holdem probably only gets up a few times a week - and during those times I'm usually playing live so I'm not sure how useful it'd be. I think I'll just cash out from PPP and then if I find myself in a spot like I did last night, not playing live but wanting to get some volume in, I will redeposit.
I'm not tracking PPPoker results because technically it's "online poker" - even if it's all live players and on a mobile app. It's about 12pm now and I'm about to get out of bed. I feel like LATB didn't go as nearly well as I would have liked but meh, it's over with and could have been worse. What hands are you playing? Are you limp raising or opening? Dude these last pages you are giving people way to much free information.
Random people in other coutnries that play PLO have spoken about this thread. Good thread, but i really dont think you are doing anyone a favour by giving out all this information.
Keep more stuff secret imo. Cant imagine it helps your LA games at all either. Originally Posted by kb Originally Posted by WallyPop2. Last year I played some PLO and there were basically one or two pros per table, sometimes none. But Im sure by next year it will go the same route as NL. Originally Posted by cap I listened for about 30 minutes and you had a lot of great insights. I look forward to the next time you're on. It's best to be to his immediate right.
Honestly like I've said, I've changed my mind on this before, but I wouldn't recommend shortstacking. Again, I do not recommend doing this, waste of time.
That time is better spent learning real poker. Just got back to Vegas and booked two weeks at Rio. BB code is On. All times are GMT The time now is Page 61 of Just quit my 6 figure job to play live poker lol Just quit my 6 figure job to play live poker He's known by his online name which I won't out but isn't too hard to find.
Send a private message to Aesah. Find More Posts by Aesah. Find Threads Started by Aesah. Just quit my 6 figure job to play live poker Quote: Originally Posted by Aesah For now, tune into liveatthebike. Send a private message to Skirmish. Find More Posts by Skirmish. Find Threads Started by Skirmish. Send a private message to bip! Just quit my 6 figure job to play live poker Yeah good job in the booth tonight. Send a private message to BradleyT. Find More Posts by BradleyT.